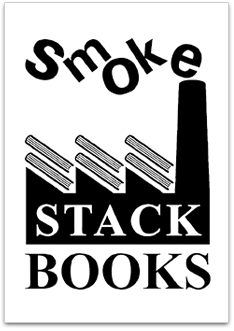 Smokestack's list includes books by John Berger, Linda France, Michael Rosen, Katrina Porteous, Ian McMillan, Kate Fox, Martin Rowson, Pnina Shinebourne, Sebastian Barker, Gerda Stevenson, Martin Hayes and Steve Ely. Smokestack's international list includes books by Vladimir Mayakovsky (Soviet Union), Bertolt Brecht (Germany), Gustavo Pereira (Venezuela), Francis Combes (France), Rocco Scotellaro (Italy), Konstantin Simonov (Soviet Union), Heinrich Heine (Germany), Tasos Leivaditis (Greece) Nikola Vaptsarov (Bulgaria), Andras Mezei (Hungary), Justyna Bargielska (Poland), Paul van Ostaijen (Belgium), Louis Aragon (France), Guus Luijters (Netherlands), Roque Dalton (El Salvador), Yiannis Ritsos (Greece), Alexander Tvardovsky (Soviet Union) and Victor Jara (Chile).
'One of the most courageous little presses in Britain.' Penniless Press
'Smokestack has a well-deserved reputation as a pioneer in publishing progressive poetry from around the globe.' Morning Star
'Smokestack has a great squad of radical poets lined up for its first season. I predict that the team will roll like thunder, strike like lightning and electrify British poetry.' Adrian Mitchell
Smokestack Books aims to hold open a space for what is left of the English radical poetic tradition in the twenty-first century. Smokestack champions poets who are unfashionable, left-field or working a long way from the metropolitan centres of cultural authority. Smokestack is committed to the common music of poetry; is interested in the World as well as in the Word; believes that poetry is a part of and not apart from society; argues that if poetry does not belong to everybody, it is not poetry.
'And on every side smokestacks were dancing on rooftops.' Vladimir Mayakovsky
For a complete list of Smokestack titles, see www.smokestack-books.co.uk