Community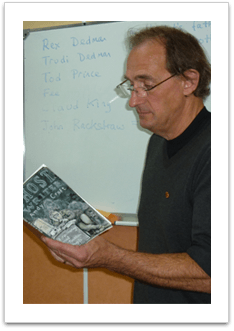 Andy Croft has been active for many years in community writing projects, mostly on Teesside, including: director of the Writearound Festival, 1989 to 2000; organiser of monthly Poetry Live!/The Buzz/Crossing the Tees poetry readings, 1989-2008; member of organising committee, Teesside Musha'ara, 1990-99; editor, Mudfog Books, 1993-2003; editor of weekly page of readers' poems and stories in the Evening Gazette, 1990-2000. He is the founder-director of T-junction, Teesside's biannual international poetry festival, and runs the Ripon Poetry Festival.
Writing Residencies include the Hartlepool Headland, the Great North Run, the Southwell Poetry Festival, the Combe Down Stone Mines Project, HMP Holme House and HMP South Yorkshire.
Writing Residencies and Related Publications
HMP South Yorkshire, Doncaster, 2012-3
Writers in Prison Network


Forty-six Quid and a Bag of Dirty Washing
A novel about leaving prison.
SPCK/Diffusion
ISBN: 9781908713025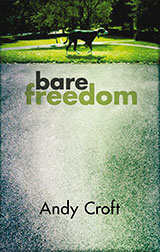 Bare Freedom
The sequel to Forty-six Quid and a Bag of Dirty Washing
SPCK/Diffusion
ISBN: 9781908713032
Combe Down Stone Mines Project, Bath 2009
BANES
Frances Lord (ed) The Stabilisation of Combe Down Stone Mines: the saving of a village
BANES, 2010
Southwell Poetry Festival 2006
Nottinghamshire County Council
Middlesbrough Borough Council, 2003-4
One Body Politic: Celebrating 150 Years of Middlesbrough's Royal Charter
Middlesbrough Council, 2004
Smoke! an historical pageant
Mudfog, 2004
HMP Holme House, Stockton, 2000-4
Writers in Prison Network
Holme and Away
Poems and Stories from HMP Holme House, Stockton
Bar None Books, 2004
Great North Run, 2000
New Writing North/YOTA
The Great North Run
Poems by pupils from 8 Primary Schools, South Tyneside, 2001
Hartlepool Headland, 1998-9
Hartlepool Museum Service/New Writing North